GROWING THE DIGITAL ASPECT OF YOUR BUSINESS WITH BASE2BRAND (B2B)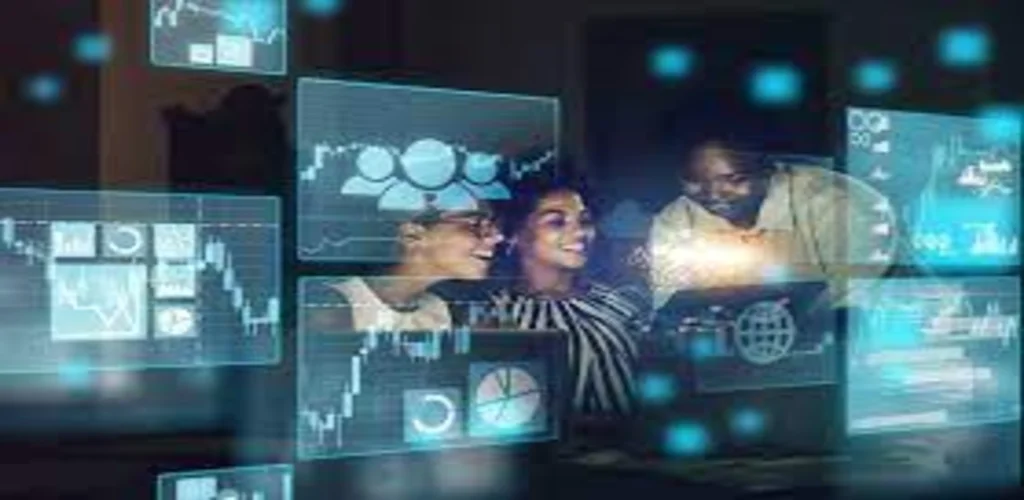 Base2Brand infotech Pvt. Ltd is a digital marketing agency in Chandigarh that has evolved over the years with offices in India and Canada while adapting to new trends in the market. They provide unique, phenomenal and a comprehensive marketing service to businesses all round the world. Base2Brand has all it takes, from creativity to talents, to delivering exceptional and professional digital marketing strategies for small and medium enterprises within agreed budget. In essence, they work around your budget without compromising the quality of their work. 
What services does Base2Brand offer?
Web designing and development:

As the website is the first point of contact between businesses and customers, it is important for it to leave a good and lasting impression on viewers. B2B can help you create or design websites in line with your brand vision and leaves your customers satisfied. 

Search engine optimization:
likewise, Base2Brand helps to optimize your websites for search engines, making them rank higher in search results, thus, increasing visibility and driving traffic to your website.
Pay-per-click:

This service offered by Base2Brand is cost-effective, allows you to reach the right audience at the right time, results in instant traffic etc. pay-per-click channels utilized by B2B includes google Ads, display advertising, Facebook Ads, native advertising, Instagram Ads, LinkedIn Ads, Bing Ads and other paid social channel like Quora and Reddit among others. 

You Tube marketing:

Base2Brand can assist you build the right channel for your videos, optimize those videos to increase their ranks and make them easily found by targeted audience, build and increase viewer engagement and overall give you a competitive advantage over others. 

Social media marketing:

With this strategy, B2B carefully selects the most suited social media platform for your brand. They also help you to optimize and manage contents to reach targeted audiences, boosting sales. 

Online reputation management:

Having a strong online presence is not the end, you need to make sure your brand has a solid and a good reputation. B2B makes sure your brand identity is not easily sullied and saves it from bad publicity. This helps you to build trust and brand loyalty among customers, which will in turn increase your profits 

Content writing:

The content writing services provided by Base2Brand puts you on top of your game. As the success of the digital marketing depends on content, they help you create informative, innovative, engaging and highly valuable contents for your websites that is able to convert your website visitors into highly loyal customers. 

Video production:

creating high quality and engaging videos is a specialty of Base2Brand. Their video editing services help create emotional connections, positive brand image and lasting first impressions between your brands and viewers. 

Other services provided by Base2Brand

includes email marketing, user interface and user experience designs and many more. 
Why work with them?
The professional teams at Base2Brand are highly skilled in the field of digital marketing and experts in their own right. They work in sync with you to provide results to your satisfaction and success of your brand. 
Proven track record of success

 
As the leading digital marketing company in Chandigarh, Base2Brand is known for its successes. The experiences and services provided by Base2Brand speaks for itself. With the right resources and creative minded personnel, they are always exceeding the goals and expectations of businesses they have worked with. Therefore, work with them to avoid wasting valuable time and resources on other companies that demand higher costs of services but under deliver. 
Consistent monitoring and transparent reporting

 
Because they want your businesses to improve and achieve success, they constantly monitor the success of the campaigns they carry out to help them right adjustments where needed and regularly give you non tampered updates. This can also help you make well-informed and data driven results. These reports are normally very easy to read and understand and show you the right positioning of your brand on the internet. 
 As an agency that takes the customer focused approach, Base2Brand provides one of a kind customer service on every project. Most clients rest assured in the knowledge that Base2Brand is handling the digital aspect of their businesses. This helps them focus on the other aspects of their businesses, thereby achieving an all-round success in their business. 
Usage of cutting-edge technology

 
By staying abreast with the latest trends and techniques in the market, the teams at Base2Brand are able to use cutting edge technologies to deliver mind-blowing and results oriented solutions. 
Base2Brand offers quality services within deadline at affordable prices which are negotiable. They work around your budget without compromising the quality of the work. They also offer flexible payment terms, as every business is unique on its own. 
Which industries do they serve?
Base2Brand works with a lot of industries which includes; 
Advertising 

Law 

Hospitality 

Food 

Health care 

Fitness & wellness  

Personal care 

Retail  

Entertainment 

Immigration and many more 
Conclusion
To sum it up, working with Base2Brand or outsourcing the services of the company open a world of opportunities for businesses. Not only do businesses reap profits, they reach their target audiences easily, helping them to promote brand awareness and loyalty. They are also provided with real time results of campaign to enable them make informed decisions or make necessary adjustments to the course, thus taking the business to new heights.