How to Travel Around Andaman: A Travel Guide from Kochi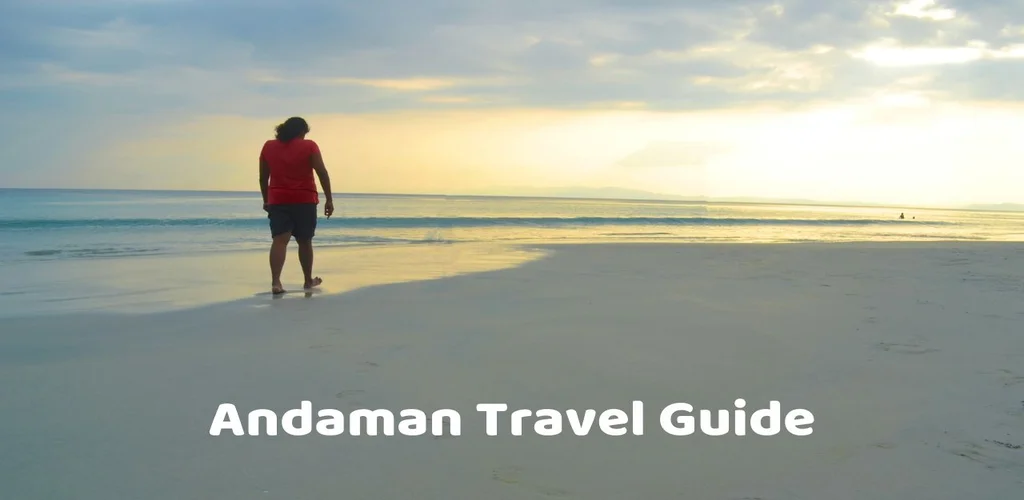 Andaman and Nicobar Islands, one of the most serene and scenic destinations in India. It is a group of 572 islands situated in the Bay of Bengal. Boasting of crystal clear waters, white sandy beaches and lush forests are perfect for trip. As a result, these islands have been a favorite among tourists for years. This location attracts people from all around the world. If youre planning to visit Andaman Nicobar tour packages from Kochi, here is a travel guide for you. Its a paradise for nature lovers, and wildlife enthusiasts.
Plan Your Travel
The first step to a successful trip to Andaman is planning your travel. You must start by deciding your travel itinerary, budget, and the time you can spare. Once you have a clear idea about the same you can proceed further. Above all, you can start your search for flights, hotels, and other essentials.
Best time to visit the Andaman is start from November to April. Its the peak season, and youll get to experience the best weather during this time.
Book Your Flight
Since your traveling from Kochi, you can easily find direct flight connections to Port Blair.  There are several airlines companies  who operate flights between the two destinations. Booking your flight in advance can help you save money on your travel expenses.
Get Your Travel Documents Ready
Once you have your flight tickets, the next step is to focus on travel documents. As an Indian citizen, you dont need a visa to travel to Andaman. However, youll have to carry an ID proof with you at all times. It could be your Aadhar card, passport, or any other ID issued by the government.
Pack Your Bags
In your trip to Andaman, its essential to pack the right clothes and accessories. Since youll be spending most of your time outdoors, you must carry comfortable clothes. Do not forget to bring sunscreen, hats, and sunglasses. Youll also need mosquito repellent, a water bottle, and a first aid kit.
Explore Port Blair
Port Blair, the capital of Andaman, is the first stop on your itinerary. Once you reach Port Blair, you can spend a day exploring the city. You can visit museums such as the Anthropological Museum and the Cellular Jail Museum. Exploring these provide you glimpse about the history and culture of the place. You can also visit some of the famous beaches. The Chidiya Tapu Beach, which is a favorite among birdwatchers.
Visit Havelock Island
Havelock Island is one of the most popular destinations in Andaman. Its known for its pristine beaches, clear waters, and water sports activities. You can take a ferry from Port Blair to Havelock Island and explore various attractions. Mostly people love to explore Radhanagar Beach, Elephant Beach, and Kalapathar Beach. You can also indulge in activities like snorkeling, scuba diving, and sea walking.
Explore Neil Island
Neil Island is locate in south of Andaman. This Island is known for its long, white sandy beaches, clear waters, and marine life. By taking ferry from Havelock to Neil Island you can explore the beautiful beaches. Some famous beaches are Bharatpur Beach, Sitapur Beach, and Laxmanpur Beach. You can also indulge in activities such as swimming, snorkeling, and scuba diving.
Explore the North Andaman
If youre looking for a more offbeat experience then explore North Andaman. Visitors explore this place as it is lesser known destinations. You can visit places like Diglipur, Ross and Smith Islands, and Aerial Bay Beach. These beach places are known for their panoramic views, serene beaches. Apart from that eco tourism activities around here is amazing.
Conclusion
Andaman is a paradise thats waiting to be explored. Scenic views and water activities are adorable in Andaman. From wildlife to the serene lifestyle, Andaman has everything you need for a memorable vacation. This travel guide should help you plan your trip with ease from Kochi to Andaman. With the right planning and preparation, you can make your trip an unforgettable experience. So pack your bags, grab camera, and get ready to explore the beauty of Andaman.
You would also like to Know : Top Places to Visit in Armenia to Make Your Trip Memorable