Multifamily Real Estate Investing: Tips and Tricks for Success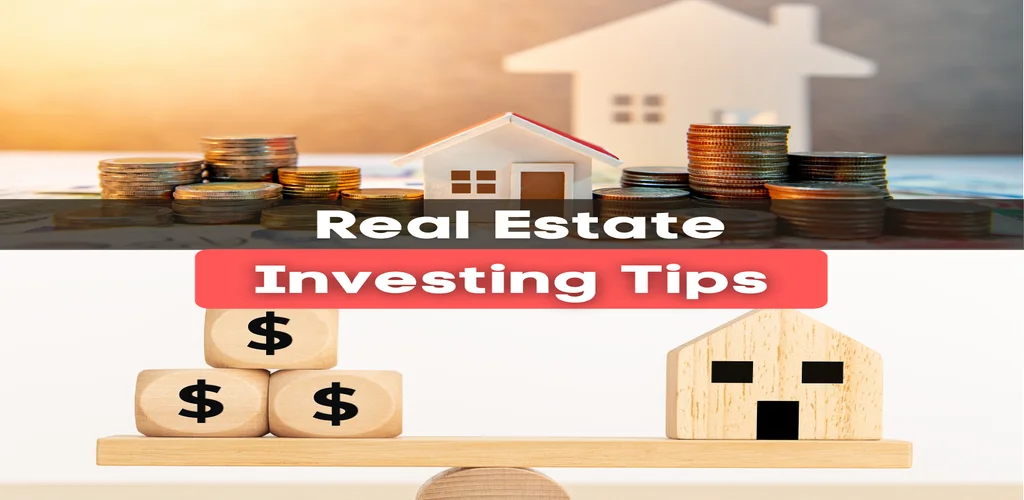 When buying real estate, investors have a wide range of options. Consider investing in income-generating real estate, such as multifamily apartment complexes, if you want to diversify your investment portfolio. Stable cash flow and tax advantages are some advantages of multifamily investing.
The chance to invest in multifamily real estate is quite lucrative, especially given the rising demand for rental homes nationwide. Numerous large investors are still drawn to this industry. Several independent residences for residential residents are housed in single, or several buildings within a complex referred to as multifamily real estate investing.
Nonetheless, it is better to research property costs, rental costs, tenant characteristics, etc., before entering the multifamily sector. If you want to invest profitably in multifamily properties, these pointers are for you.
Read More: HOW2INVEST: Everything to Know!
Choose Your Location With Consideration
Real estate multifamily investing is all about location. That is a typical real estate phrase. Tenants often prefer rental properties that are close to hospitals and schools. They also favor places with convenient commutes that are safe and secure. You should also know How to Choose the Right Plot for your Home before doing investment.
While investing in multifamily real estate, you should pay particular attention to high-yield and high-growth locations, where assets are typically in high demand.
Also, remember that the location is more essential than just the nearby amenities because the neighborhood's overall crime rates, the state of the nearby homes, and the right mix of properties are all crucial factors. It's important to remember that the location of your potential property will typically determine the types of tenants it will draw, the rental prices, and the property's overall worth.
Create A Budget
You must adequately understand and consider your budget if you're considering buying a multifamily property as an investment. You may monitor your multifamily venture's performance and revenue using an operating budget.
Additionally, it will help you plan for specific capital improvements, show you where you may reduce expenses, highlight any possible problem areas, and serve as a valuable benchmark for any upcoming assessments.
Because they provide enough income and cash flow to cover the cost of hiring staff to take care of the property, multifamily real estate investments may be easier to manage. It's important to remember that multifamily buildings are typically more expensive than smaller units and that the majority need improvement and remodeling before they can be rented out and make money.
For example, a leaky roof or a ruptured water main can incur unanticipated costs. Whenever you are creating your budget, remember to include these items.
visit for more info: How profitable is it to invest in real estate?
Begin Small
Most people frequently picture a multifamily investor as someone with a sizable real estate investment portfolio full of 70-unit buildings. Because they are sometimes disregarded in the multifamily rental market, you should consider tiny residential homes.
Starting with a small multifamily unit, such as a duplex or quadruplex, is the finest advice we can provide investors, especially those just starting. You can immediately make things considerably easier for yourself by beginning with a small multifamily property.
Multifamily investment is similar to everything else in that it is preferable to start small and work your way up as you gain experience. You can break into multifamily real estate with a modest complex and better comprehend the numerous market aspects. You can explore larger estates as you gain knowledge and expertise.
Work With Real Estate Experts Who Are Skilled
It would help to assemble a qualified team of industry experts, such as brokers and property managers, to get the most return on your investment when investing in multifamily buildings. This is because managing several tenants requires a team effort, which is typical in land-lording.
When you consider real estate investing for beginners, your home typically comes to mind. Of course, there are many additional possibilities available to real estate investors when selecting assets, and they are not just physical properties.
By ensuring that all day-to-day activities are carried out efficiently and effectively, a qualified property manager can help you generate some additional rental money.
Your team should include experts who can assist you in maintaining the best possible condition for your multifamily property, finding trustworthy tenants, handling legal issues, and helping balance the finances.
It would help if you also considered collaborating closely with an experienced real estate agent specializing in multifamily transactions.
Choose the Rental Rate That Is Most Appropriate for Your Property
You risk losing money if you set your prices too low. Overcharging could result in receiving too few inquiries. Remember that there are many reasons why choosing a reasonable rent price is advantageous.
While choosing the appropriate rental cost, consider your competition and consider concentrating on multifamily rentals in a neighborhood similar to yours.
Be Ready For The Unexpected
Unexpected costs and occasions will frequently arise. Large properties are more prone to experience unforeseen maintenance and repairs, longer-than-expected vacancies, or expenses incurred by negligent renters.
You should deduct 10% from the top of your anticipated rent to account for unforeseen vacancies, market falls, and other variables. It's crucial to have enough cash on hand to handle these expenses.
By only acquiring a few small residential properties, one might think about  Multifamily Real Estate Investing. 
More information: The Future of Business Valuation in Denver
Making improvements
Have you ever questioned why certain rental homes are rented out in a matter of days while others remain unoccupied for weeks? Often, everything comes down to how appealing and sought-after property is to renters.
Maintaining your home in top condition is essential to make good money in multifamily. One of the most straightforward strategies to keep tenants for a long time is to fix everything broken immediately and continuously make improvements.
Final Reflections
Success investing in multifamily real estate takes a lot of effort, effort, time, experience, and understanding. These pointers will assist you in starting successfully in the cutthroat multifamily rental market. The Multifamily Mindset is the ideal resource to employ if you're seeking real estate investing for beginners.
Because of their years of experience educating investors about multifamily buildings, they have assisted several investors in making profitable buys. They offer informative articles that might teach you more and investment education classes that you can enroll in. a self-made podcast they produced that can answer your queries.
Adopting a multifamily attitude may be your secret to unlocking multifamily best features.
Also read: Lawyers specializing in Wills and Estates