Dubai is one of the popular destinations, which is visited by many tourists worldwide. Although, there are some things that one should keep in mind; before booking Dubai packages. Also, during post corona period, some extra sets of rules and regulations have been imposed by the country's Health Minister for travellers. No matter what, you will never regret having a Dubai tour; the place will surely entertain you. Also, there are a lot of adventurous activities, such as scuba diving and desert safari, which one can do while in Dubai.
However, the place is greatly ultra-modern and has a gleam lifestyle. There are a few restrictions or rules which the country follows. The city is growing daily, be it in the field of technology or area of infrastructure. You will surely be amazed by the speedy development of the beautiful city.
So here is a list of things you should keep in mind; before your Dubai tour; to have a hassle-free experience.
To Know more about Dubai Tour Packages of Roaming Routes click Here.
Facts You Must be Aware of Dubai before Booking Dubai Tour
1. You Can have a Moderate Paycheck and Still Visit Dubai-
Although the city looks incredibly luxurious, it seems not everyone's cup of tea to visit the place. One can undoubtedly see and enjoy in Dubai tour with a moderate income. Hilton garden inn is the best spot to stay where metros and taxis are accessible to the city centre. And you will indeed have a Dubai tour on a budget. Moreover, visit the Deira market and Dubai creek to have a fantastic time with your family on a budget.
2. Try Dressing up Modestly-
Dubai is a Muslim country; thus, you should dress modestly while roaming in Public. Although, no one is going to put a charge against you or ask you to change your clothes. It's better to dress modestly while respecting their culture. Try and cover your shoulder, and also do not wear too short dresses; however, if you spend all day in hotels and clubs. Almost everything is acceptable to the people in theirs.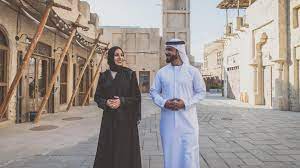 3. Visit Burj Khalifa-
While visiting Dubai, visit the world's tallest building at least once. The building has around 160 floors and is the world's highest deck for observation. You should try and visit the observation deck of the building, which gives you amazing views of the city.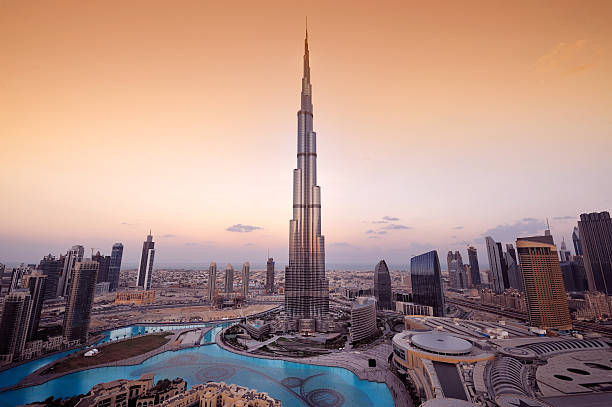 4. Explore the Unique Culture of the City-
Do not forget that Dubai culture mixes Arab, Islamic and Bedouin traditions. So if you want to have a closer look at the city's traditions and culture, be sure to visit Etihad and Dubai museum. Where you can find the archaeological and desert rooms. If you also are a person who loves food, visit the courtyard restaurants where you can discover Emirati meals.
5. Experience the Thrill of Dessert Safari-
Dubai is also known as Dessert city. It has a grand adventure of desert safari, where you can sit in front or take a back seat and enjoy the sloppy arrays; while your driver takes you through them. You can also do biking, snowboarding, and sandboarding over the dunes. If you want more thrill, stay a night at the Maha resort and spa centre and enjoy the cultural belly dancing and sheesha; while staying in a tent.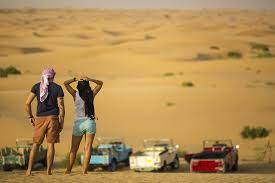 6. Dubai is an Extremely Safe City to Visit-
After looking at the rules and regulations, some people are afraid and unsure if they should visit the city. However, maybe more than your hometown, Dubai is one of the safest cities; there are no street crimes and taxi muggings, even at night. Just be cautious about crossing the busy streets; there is always heavy traffic on the roads. Also, the city is highly westernized; make sure to wear and dress modestly while you roam around public places.
7. Saturday and Friday are the Weekends in Dubai-
However, the weekends in Dubai tour are Saturday and Friday; Thursday night and Friday night are the busiest in the city. So, if you want to enjoy the nightlife of the city, book before your hotel or bar as many people are out during these two days. You can also find many people shopping on Thursday and Friday in malls and other markets.
8. Dubai is Extremely Famous for Brunches-
If you want an exclusive brunch, try it on a Friday morning. You can find some delicious deals on Friday in some of the most famous restaurants in the city. Also, these brunches last for hours. You can try a juicy cocktail or a different kind of cuisine. Some of the most diverse and tasty dishes are served during these hours. Make sure to book your table well in advance; to have a hassle-free experience.
9. Do not do PDA in Public-
No matter how western the culture of the city is. If you are caught by the officials holding hands or kissing in Public, you can be behind bars. Or you might have to give a heavy penalty for your actions. Because you should keep in mind that it is still a Muslim country, and thus their beliefs are a little old. So keep your hugs and kisses for your hotels or places.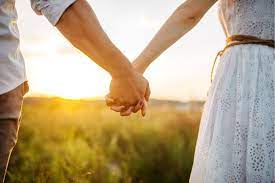 10. Click wisely while you are In Dubai-
Make sure you click pictures of children and women in Dubai with their consent, as clicking them without their permission can put you behind bars. Although, there is no restriction to capturing your unique and personal pictures. Be a little vigilant of what you charge while in Public and surround by a crowd.
Take Away-
Dubai is a must-visit at least once in a lifetime. The beautiful architecture and the nightlife of the city will surely amaze you and entertain you at the same time. Also, if you want a Dubai tour on a budget, they take care of all your needs in advance. So book your vacation with Roaming Routes. Roaming routes cover more than 50 destinations all around the globe. And are one of the most reputed and known travel groups.
We make sure to give you the most fun, unique, memorable trips. Hurry up!! Check out their official Roaming Routes website and book your Dubai vacation today with the best travel operator in India.
Also Read: A Professional and Personal Solution Business Mentoring