Activewear Shopping: How to Choose the Perfect Fitness Outfit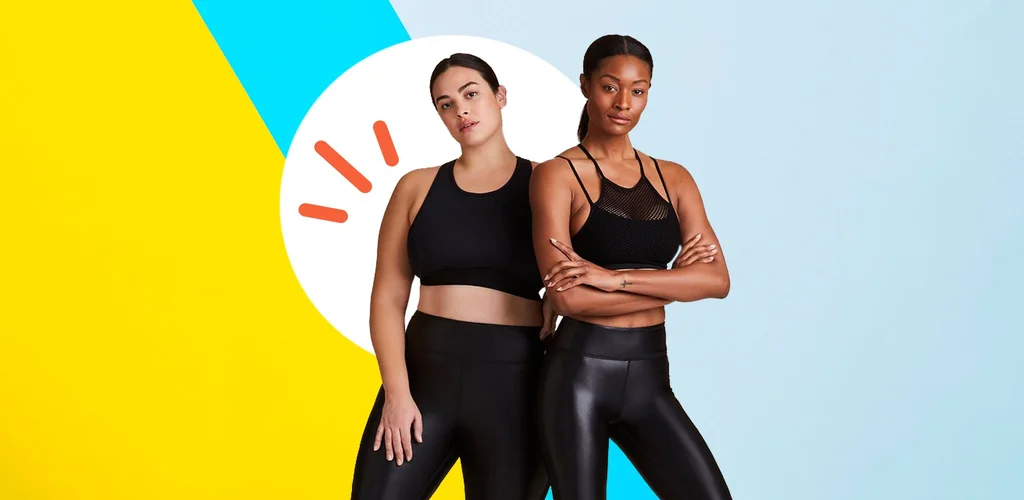 Are you tired of exercising in baggy sweats and old t-shirts? It's time to give your workout wardrobe an upgrade! Choosing the right activewear makes you look good and helps boost your confidence and performance. However, shopping for fitness clothes can be overwhelming with so many options on the market.
This guide will show you how to choose the perfect fitness outfit that suits your body type, style preferences, and workout routine. Get ready to elevate your gym game in no time!
What Types of Activewear are Available?
There are many different options for finding the perfect fitness outfit.
Below, we'll outline some of the most common types of activewear for men and women and what to look for when picking out clothing.
Leggings: Leggings are one of the most versatile pieces of clothing for working out. They can be worn as standalone pants or a larger ensemble (like a skirt). When shopping for leggings, find comfortable ones and have plenty of stretches. Avoid leggings with drawstring waistbands, as they can be restrictive and uncomfortable.
T-Shirts/Tanktops: T-shirts and tank tops are other go-to pieces for fitness wear. They are often lightweight and comfy enough to wear independently. Still, they can also be layered under other parts during colder months or as an extra layer during hotter weather. When selecting t-shirts or tanks, ensure the fabric is breathable so you don't get too warm while working out. Additionally, look for tanks with flexible cropping to fit more than just standard sizes.
Pants/ sweatpants: Pants and sweatpants can be worn in various ways when exercising – as standalone pants or as part of an outfit with a top and bottom (such as running shorts). When choosing pants or sweatpants, remember to buy clothes that fit well.
How to Choose the Right Size?
When choosing the right size for your fitness outfit, it's essential to understand that not all clothing is equal. Some clothing items fit snugly and are best suited for lower-intensity workouts. At the same time, other pieces may be oversized and work best for more vigorous activities.
To make the right decision when shopping for fitness clothes, take into account these tips:
Measure yourself in all the major areas of your body (chest, waist, hips), and compare them to the sizing chart provided on the product packaging. Remember to consider your body type (athletic or not athletic).
Remember that different types of exercises will require different types of clothing. For example, a tank top is great for HIIT workouts but might be too revealing for routine cardio workouts. Conversely, a fitted shirt can work well for HIIT workouts and periodic cardio sessions.
Consider what style of exercise you're most likely to do. For example, cardio training typically requires clothing insulating you from the colder temperatures outside (such as sweatpants or leggings). In contrast, weightlifting requires specialized gear, such as gloves or a lifting belt.
Be aware of how climate affects clothing choice as well. A hot day can cause perspiration to cause an outfit to start sticking to your skin within minutes (thus ruining your workout).
How to Avoid Suffering from Sweaty Underwear?
Looking for the perfect fitness outfit? Check out these tips to help you select the right pieces!
Start by considering the type of activity you're trying to achieve. If you're going for a run, choose items that will provide airflow and prevent excessive sweating. Choose garments from light materials like air-permeable fabric or mesh for aerobic exercise. These materials will allow your body to release sweat but not collect it on your skin.
If you're working out in hot weather, consider choosing clothes with cooling properties like wicking fabrics and mesh panels. Wear clothing that covers as much of your body as possible to keep sweat from building up in the most painful areas. Finally, adjust your garments to fit well and not restrict movement.
Tips for Buying Activewear Online
When finding the perfect fitness outfit, there are a few things to keep in mind. Not all clothing is created equal when it comes to being active. "Activewear" is clothing designed for exercising and activities like running, biking, or Crossfit. Knowing what type of exercise you'll do to choose the right piece of clothing can be helpful.
For example, if you're running a race, you'll want to invest in moisture-wicking and breathable clothing. For those times when you're not actively exercising, remember your wardrobe staples! Athletes often wear T-shirts and yoga pants as their go-to outfits because they're versatile and comfortable. No matter what type of exercise you're looking to get into or your budget, there are some key things to remember when shopping for activewear online:
Invest in comfortable clothes that won't bind while working out. Look for clothes made from materials like cotton or polyester blend fabrics. They'll wick sweat away from your skin and chafe less during strenuous activity:
Consider sizing when buying activewear online. garments labeled as "1X" fit most people between sizes 16W through 26W; "2X" fits up to an XL; and "3X".
Conclusion:
When it comes to finding the perfect fitness outfit, there are a few key pieces that you need to think about. This article will show you how to choose comfortable and flattering activewear for your body type.
Whether you want something to wear during your weekly gym session or as part of your everyday rotation, we have tips on choosing suitable clothing for any activity. So whether you are looking for new workout clothes set or just some inspiration on what looks good on you, read on!