Best Men's Shorts And 5 Styling Tips For Summer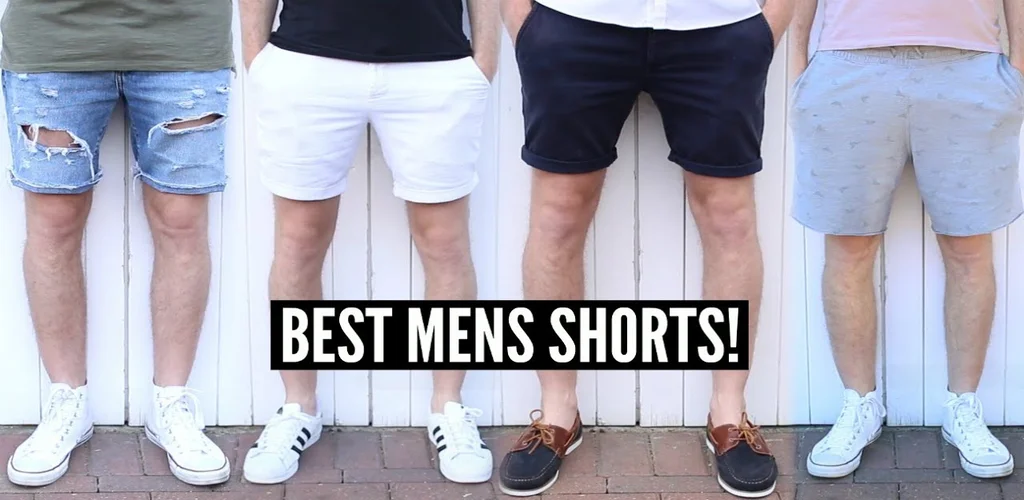 While women have many options for their outfits, men are usually confined to shirts, t-shirts, trousers and jeans. Shorts for men provide a great way to add vibrancy to the entire look. Filled with modern style and functionality, shorts come in a variety of styles and materials to suit everyone's needs and requirements. The wide range of colours, designs, patterns and materials allows men to pair their men's shorts with almost anything. 
Everything You Need to Know About Shorts for Men
Whether you are gearing up for a casual style day out or a semi-formal event, you can find a short that matches your needs. Such is the versatility of men's shorts that it has become a wardrobe staple for every man. In this section, we tell you about the different types of men's shorts and the materials that go well in summer. 
Sports Shorts
Sports shorts for men are one of the best types of shorts because of the several benefits they offer. Designed for physical activity, sports shorts come with breathable and sweat-wicking fabrics that keep the body relaxed and comfortable even while physically exerting activities. The skin-friendly material helps avoid chafing, and the built-in liner provides support and stability. They are multifunctional and have features that allow a full range of motion and flexibility. 
Cargo Shorts
If you are looking for baggy shorts with large pockets on the sides so that you can carry your daily essentials while heading outdoors, cargo shorts are what you need. They are best suited for activities such as hiking, camping and trekking. 
Chino Shorts 
As the name suggests, these are shortened forms of chinos. These are dressier than other shorts, so you can wear them even for casual business events, as chinos are made with lightweight cotton or breathable fabrics.  
Board Shorts
Suppose you are a watersports enthusiast and love doing activities such as swimming, surfing, etc then broad shorts are definitely for you! The speciality of board shorts is that they are water-resistant and quick-drying materials that make water activities more fun and comfortable. 
Denim Shorts 
These shorts for men are made with denim materials and offer a more casual, relaxed and rugged look. You can dress them up or down for the occasion and style you want.  
Types of Materials and Lengths 
Shorts for men are available in different materials, which play a crucial role in making garments comfortable and durable. While cotton is the most popular material due to its breathability, Polyester comes close because of its moisture-wicking property. 
Other materials, such as Nylon, provide durability and water resistance, while linen is a popular choice during summer due to its lightweight, relaxed, and dressy look. You can also choose among the different lengths of shorts for men available in the market, such as above-the-knee, below-the-knee, regular fit, slim fit, and loose fit. 
Styling Tips for Men's Shorts During Summer
You can style shorts for men in various ways depending on the occasion and your personal style. Here are some styling tips for men's shorts:
Casual Look 
To create a relaxed, cool, and casual look, pair your shorts with t-shirts and sports shoes. You can also opt for polo shirts and sneakers. Choose neutral colors such as khaki, beige, white, black, or blue. Chino shorts, denim shorts, and cargo shorts, when paired with a trendy wristwatch or sunnies, add a look of sophistication to your casual attire. 
Dress Up
For a dressier look, pair your shorts with an Oxford shirt or even a jacket and a blazer. For footwear, you can opt for something more formal, such as loafers or dress shoes with colours such as black, brown or grey. Pair it with a classic wrist watch but make sure all your accessories go together, as your shorts are already the highlight of your outfit. 
Beach Look 
You can create a fantastic beach look with shorts for men. With bright and beautiful colours, you can opt for board shorts or swim trunks and pair them with a vest or short-sleeved t-shirt. Complete the look with funky flip-flops, a hat and sunnies, and you will be all set for the beach!
Athleisure Look 
Shorts are great for workout sessions, sports and other forms of physical activities. Good quality sportswear comes with moisture-wicking properties that help you stay cool and dry all the time. Not only that, you can create an athleisure look with shorts by pairing them with a t-shirt, vest, or casual shirt. Layer it with a hoodie or a bomber jacket to add a stylish touch. 
Accessories
The right accessories can enhance the cool and relaxed look of shorts for men. Wear them with a statement belt or Fannie packs. Complete your look with a trendy bracelet, hat, or sunglasses that match the occasion and express your personality. 
Conclusion
Shorts for men are especially a hit during the summer season because of their comfortability, breathability, and casual and breezy look. Men's shorts are a must-have in every man's wardrobe. However, choose one that supports all your activities, such as running, working out, sports, cycling, and chilling out. Good sports shorts with breathable materials, side pockets, ventilation openings, and reflective elements gives you freedom of movement, action, and achievement.